News & Events: News
NEWS FOR 2012/13 COMING SOON
01/22/2013 24 hours zipflracing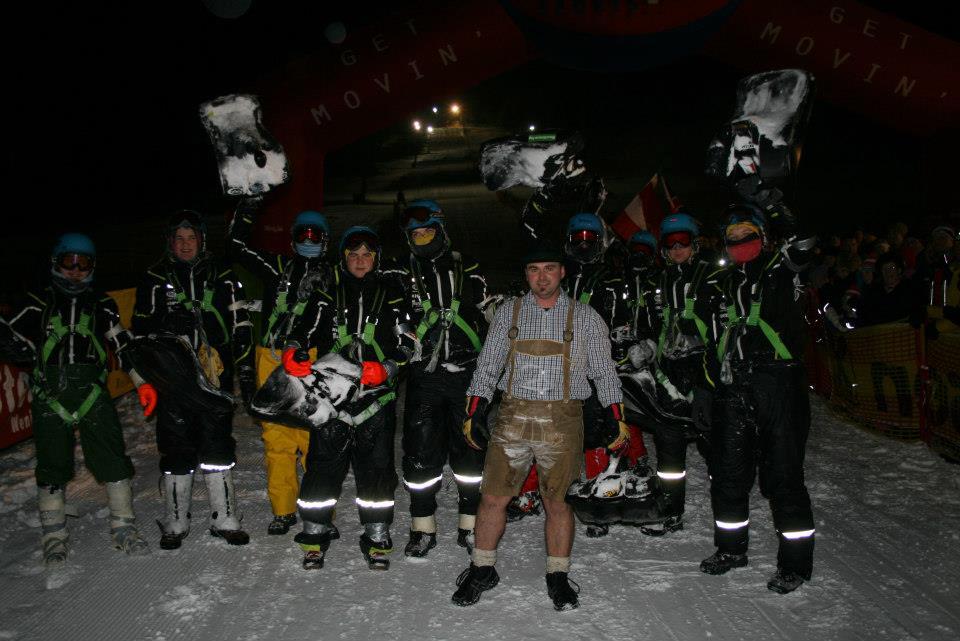 Our Schneeland Zipflracers from Austrai made it!!! In Wenigzell the cool dudes raced for 24 hour straight, ramping up 2102 km. The race track was a 900 m descent as well as back up with the pull lift which the boys took back uphill on their racers. We say a big congrats!!!
04/10/2010 PITZ THE WORLD RECORD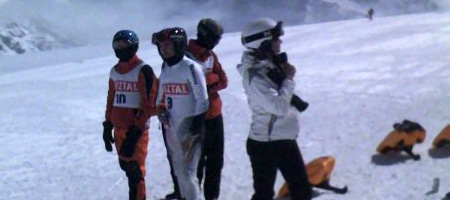 After the German TV channels PRO 7 was unable to break the speed record, on April 10, Zipflracer Fans from Austria and Germany came together in beautiful Pitztal to see if the world record set by Philip could be broken.We saw many speedy attempts but no one quite managed to break the record.
02/06/2010 Pro 7 Rekord Hunter [German]
Pro7 Galileo hat ein neues Sendeformat "Die Rekord Hunter" ins Leben gerufen, wobei immer zwei Redakteure versuchen die waghalsigsten Rekorde zu brechen. Das Pilotprojekt wird 08.-11. Februar 2010 am Pitztaler Gletscher gedreht. Konnten sie den Ziprlfacer Speed Record brechen???
04/12/2009 NEW WORLD RECORD !!!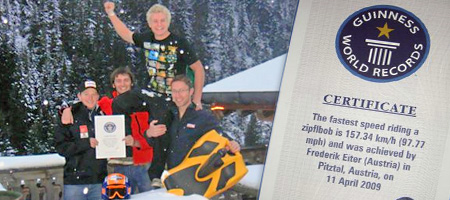 On April 11. 2009, Frederik Eiter from Pitztal in Austria set the new world speed record with an incredible 157,34 km/h!! We congratulate Philip on his super run!
05/10/2007 Liftgenehmigung auf der Zugspitze [German]
Seit kurzen gibt es die erste offizielle Genehmigung zur Nutzung eines Schlepplifts in Deutschland auf der Zugspitze. Auf dem Zugspitzplatt kann einer der Schlepplifte exklusiv fuer den Racer genutzt werden!